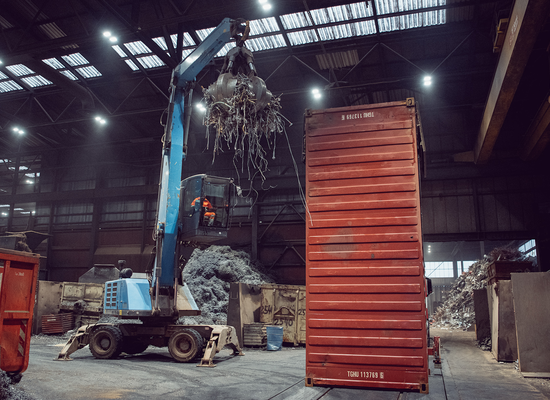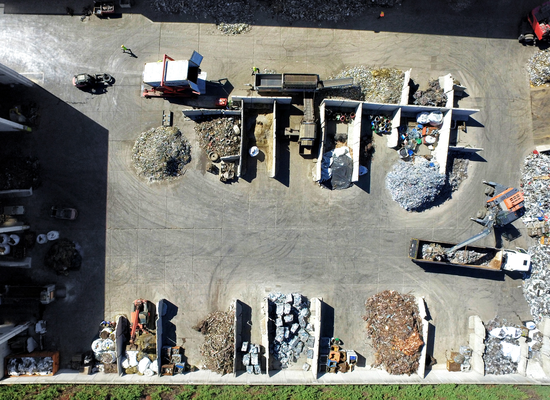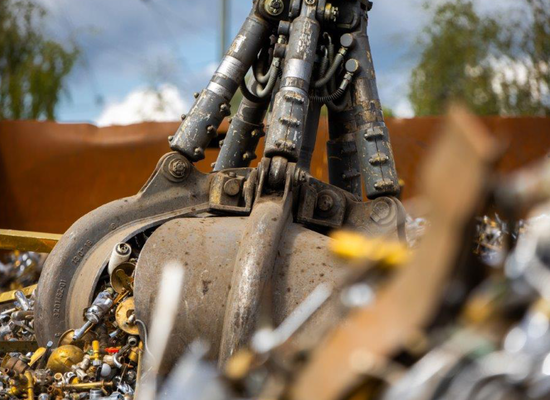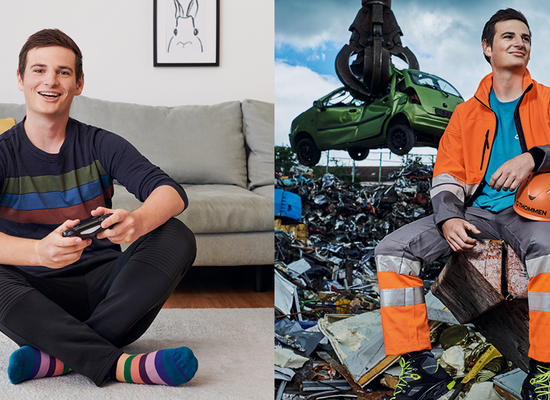 Metallum – Your expert, global partner for trading and recycling non-ferrous metals and related alloy
Non-ferrous metals are scarce commodities, the growing global demand for which can no longer be covered by natural deposits. Recycling is thus becoming increasingly important in the extraction of raw materials. Recycling is, alongside other tasks, one of Metallum's core areas of expertise.
Strong on our own, but strongest together
Over time, Metallum has built up a global network. Thanks to international companies, each pursuing its own trading, recycling, logistics and brokerage operations, as well as long-standing national and international partners, we have been able to bring together important core expertise. We share a commitment to reliability and rigorously high quality standards.

We have a strong market position, acting as a global provider of end-to-end solutions – for the international trade in primary and secondary metals and residues, for processing metal, ferrous scrap and electronic waste, or for providing comprehensive recycling services. Our customers also have the option of hedging against currency fluctuations. 
Swiss roots, global operations
Metallum operates on a global scale, with facilities in Switzerland, Belgium, Germany and Italy, as well as a Chinese representation office. Thanks to its international presence, combined with a high market and specialist competence, Metallum is a reliable global partner also in new markets or in relation to new qualities. Supplies to the Far East – especially to China and India – have been increasing steadily in recent years. Materials are sold both nationally and internationally through our various trading companies to smelters, foundries and mills.
Thommen Group
Alongside the international trade in non-ferrous metals and related alloys, Metallum is also responsible for marketing these products for the numerous Thommen Group locations. We are able to provide a consistently optimum service to our customers with Thommen Group products and Metallum trading options.
Professional processing of valuable non-ferrous metals
Generally speaking, any metals or alloys in which iron is not the predominant element are referred to as non-ferrous metals. We subdivide them into heavy and light metals depending on their specific gravity. 

The processing of and trade in non-ferrous metals, such as for example copper and copper alloys, aluminium, stainless steel, tin or zinc, is one of our core competences. This is because the processing of new or old metals requires a skilled and particularly clean separation of materials. Valuable commodities such as copper can only be melted down and put back into the raw materials cycle under these conditions.

Due to quality considerations, non-ferrous metals are sorted largely by hand, after which their quality is established and recorded electronically using modern analytical equipment. It is only at this stage that the various qualities are processed into new products (for end consumers) in dedicated processing units or smelting plants.

Many non-ferrous metals are relatively soft in pure form and thus not suitable for construction purposes. However, by alloying them with other metals it is possible to obtain suitable alloys with positive characteristics such as low specific weight coupled with high tensile strength.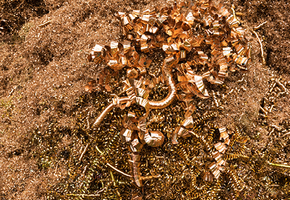 Heavy metals
The most important heavy metals are in particular copper, tin, zinc and their alloys. Other metals such as chrome, vanadium and nickel are in practice only used in steel alloys and rarely in pure form.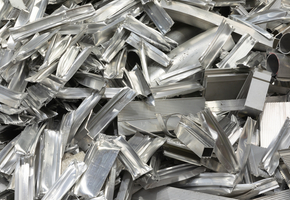 Light metals
The most important light metals include aluminium, titanium and magnesium. They are characterised by their high tensile strength and low specific weights and are thus increasingly used in lightweight construction (vehicles, aircraft). The positive characteristics of these materials can be enhanced even further by producing targeted alloys.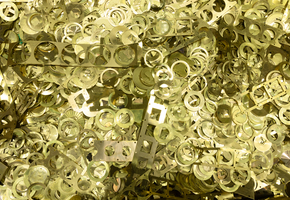 Alloys
The most important alloys include brass (alloys of copper and zinc), tin-bronze (alloys of copper and tin), alloys of copper with tin and zinc (gunmetal) and copper-aluminium and copper-nickel alloys. They are used for example for valves und pump casings made from gunmetal or system parts carrying sea water, which are made from copper-aluminium alloys.